ACEA is the biogenic CO2 supplier at Spotlight project
ACEA Pinerolese Industriale spa is an Italian multiutility company, which works in the environmental sector. The entity is part of the SPOTLIGHT project Consortium as CO2 supplier. This biogenic CO2 comes from the anaerobic digestion of OFMSW and the following biogas-to-biomethane upgrading step. The biomethane produced is injected into the grid, while the CO2 is currently a waste stream: finding a destiny for this valuable stream is an important challenge for ACEA and for the environment.
ACEA is facing challengues with its role in the project: two main factors (temperature and pressure) and the presence of pollutants (mainly H2S) into the stream condition the CO2 compression process, which requires a dedicated system to get this gas compliant with the project's necessities. ACEA is continuously working for finding sustainable and innovative solutions, bacause it could be a great opportunity to valorize this waste stream and open to external markets.
Thanks to their professionalism and know-how they are a great support for the team that makes the project possible.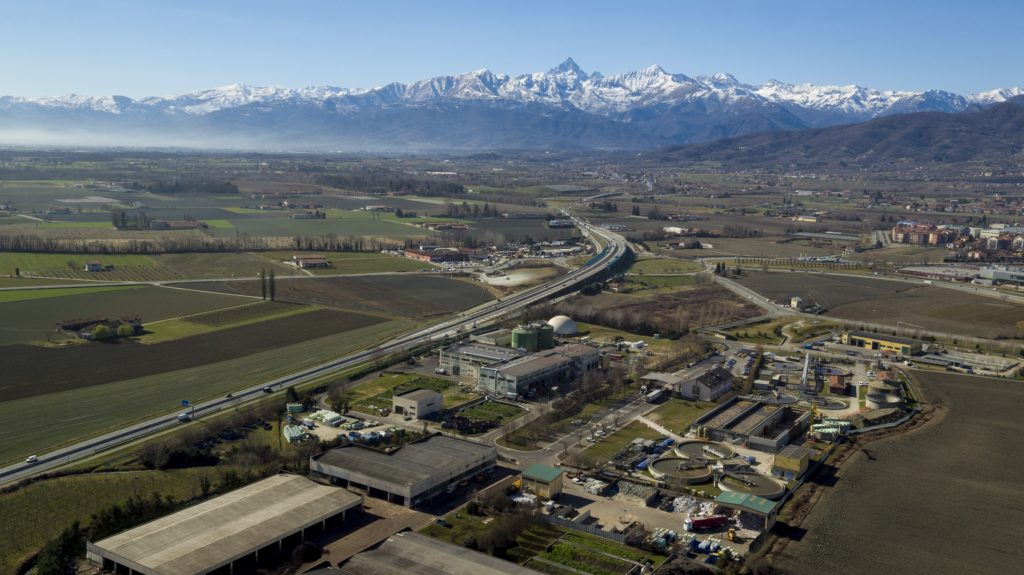 The Acea Pinerolese Ecological Pole seen from above
Image source: https://www.aceapinerolese.it/profilo/